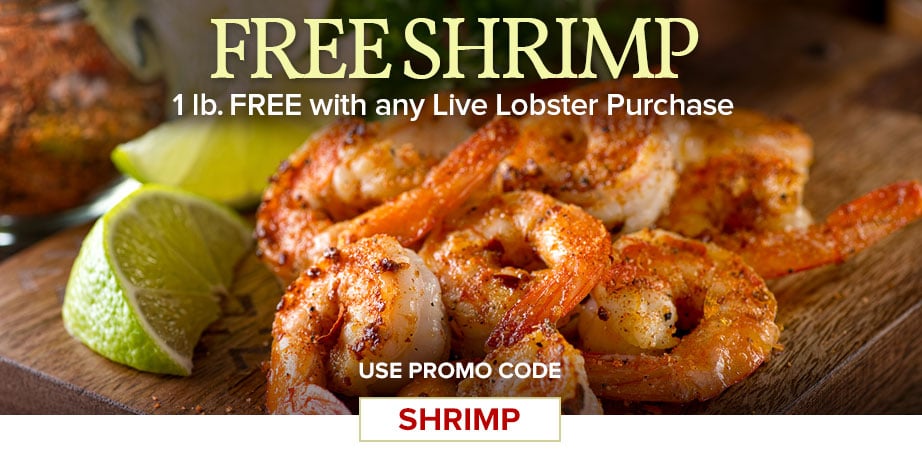 When it comes to Lobsters, there is nothing better than Certified Maine! Known for their sweetness these wild caught lobsters are caught fresh from Maine and shipped to your door. We are so sure that you'll love these cold water lobsters, that we are willing to give you a 1lb Shrimp* Free $40 value on your first order.
Use Promo Code: SHRIMP to receive 1lb of Shrimp with your first order, for free.
If you're looking for the very best seafood on the market, then you've come to the right place. Whether Lobster from Maine or Crabcakes from Maryland you can rest assured that every item is caught fresh, then flash frozen to lock in flavor (except the live lobsters of course!).