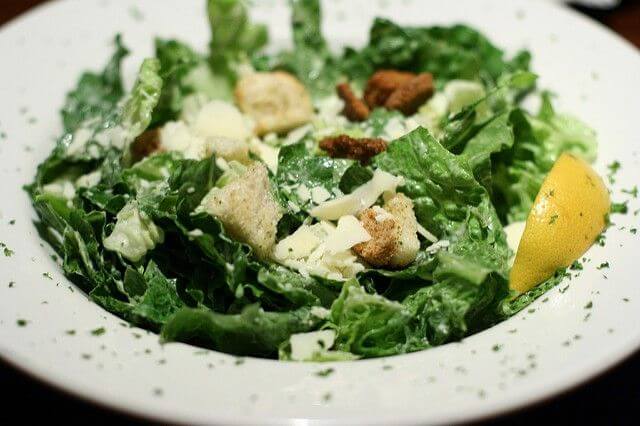 Lobster sure is tasty, but when you add butter (face it – most of us do!), it can become a meal that sits heavily in your stomach. That's why lobster, and most other seafood, can be tricky to pair with side dishes. You want sides that neither overpowers nor are overwhelmed by, the taste of lobster. You also don't want to choose anything that's also heavy, making for one over-indulgent meal.
We've chosen a few of our favorite side dishes for lobster, all of which are light enough to pair with your favorite shellfish while holding their own as tasty, complementing dishes.
Steamed Vegetables
One of the safest routes to go is adding steamed veggies to your meal. Broccoli, asparagus, carrots, and spinach are excellent options, but almost any vegetable will do. Not into steaming? Try wrapping corn on the cob in foil with some butter, salt, and pepper and placing it on the grill!
Cornbread
Bread is another excellent choice for lobster, especially considering that lobster rolls blend lobster and bread for one of the most delicious lobster dishes you can have on a plate. Some pieces of bread get a little too heavy for lobster, though.
Try cornbread as a side, which makes for a yummy bread option with a sweet flavor that lends perfectly to the sweetness of the lobster. It also incorporates some Southern flair, a style that lobster fits in with seamlessly, into your dinner. Try it with other Southern favorites, like collard greens!
Baked Beans
Yes, baked beans are on the heavy side, but if you're careful not to put too much on your plate, they can help create a dinner that's reminiscent of what New Englanders eat, especially during the summer grilling season.
Steamed Seafood
Other seafood can sometimes be the best option for your lobster side dishes! The trick is to keep them simple and light. Douse your shrimp, clams, or mussels in butter, and you're asking for a meal that'll feel overbearing in your belly.
Instead, steam shrimp or clams. Add a little salt and pepper or create a light broth with water or wine and herbs, like rosemary and thyme.  You can also marinate them in the broth and place them on the grill if you're craving the flavors of the grill.
Rice Pilaf
It's common for seafood restaurants to serve some form of rice with seafood, unlike most meals that get some version of potatoes. Rice is a lot lighter and pairs well with a variety of light sauces and spices, making it an excellent choice for the intense flavors of seafood.
You can opt for risotto if you like creamy rice, but rice pilaf can add texture and subtle flavors to your meal while still standing out from the lobster. The best part is that you can make it in so many different ways by incorporating various flavors, so it can match with almost any type of lobster meal you want to make.
Roasted Potatoes
Potatoes are the heftier version of rice, but again, be careful about portioning and they can complement a lobster dish quite nicely. Go for roasted potatoes instead of mashed or fried. Roasting gives them the right amount of crisp that pairs well with the softer texture of lobster.
Conclusion: Choosing the Best Sides for Lobster
Do you think you've found the perfect lobster side dish for dinner? Great! Now all you need is the lobster.
Here at Maine Lobster House, we offer a selection of live Maine lobsters caught by fishermen who are experts in Maine lobster fishing practices and sustainable farming processes. Each one goes through a strict trap-to-table process to bring you only the best lobster for you and guests. You can order them conveniently online from our website, mylivelobster.com.