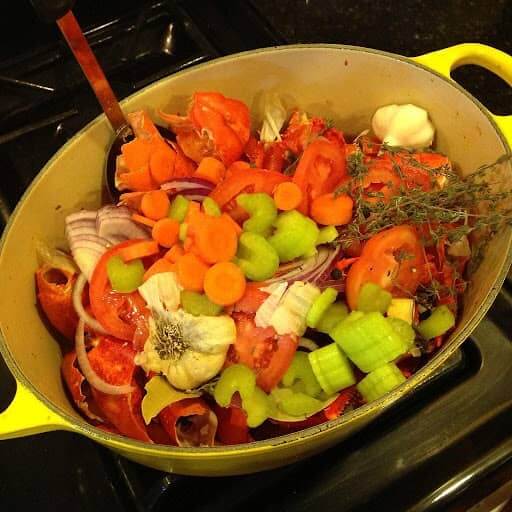 | | |
| --- | --- |
| | |
Start by sauteing the onion, celery, and carrots in butter or olive oil in a soup pot until tender, about 6-7 minutes. Add garlic and stir; cook until fragrant or about one minute.

Stir in tomato paste until combined. Then, add the flour and stir thoroughly. Cook 1-2 minutes until the paste thickens.

Slowly pour the white wine into the pot; stir. Bring to a boil and then simmer for 10-15 minutes, or until liquid reduces by half.

Pour in the stock. Bring to a boil, stir, and reduce heat to low to simmer. Continue to simmer for 30-60 minutes.

Transfer liquid to a blender or use an immersion blender to blend until it's completely smooth.

Return liquid to the pot, and stir in the heavy cream, tarragon, thyme, bay leaves, salt, and pepper. Add lobster meat to the bisque. Simmer on low for 30 minutes.