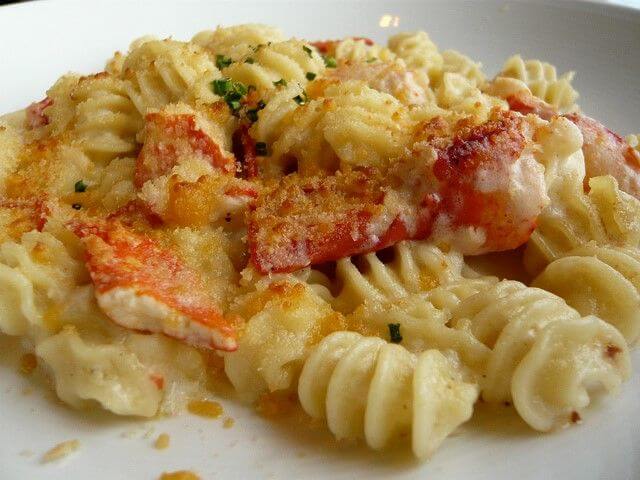 If you haven't tried lobster mac and cheese at least once in your life, then this recipe may convince you to give it a shot. Using a blend of three kinds of cheese, fresh lobster from Maine Lobster House, and a crisp breadcrumb topping, this is macaroni and cheese like you've never tasted it before. Who knows? Even the picky eaters of the house may love this unique twist on a classic favorite.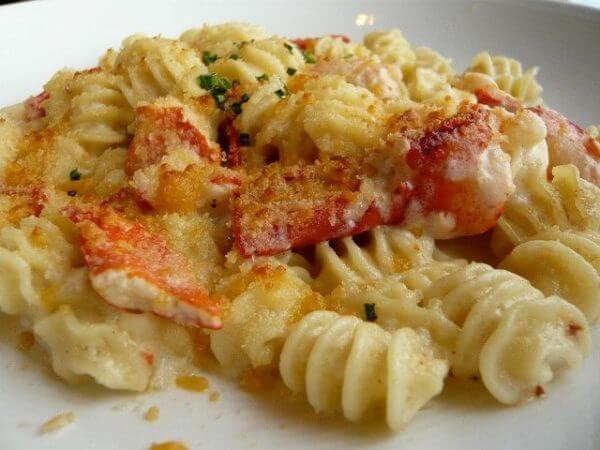 | | |
| --- | --- |
| | |
Preheat your oven to 375 degrees Fahrenheit

Fill a large saucepan with water and salt slightly. Allow it to come to boiling and then add the pasta. Stir occasionally, boiling for about 10 minutes or until slightly tender. Drain the pasta and set aside.

Pour milk into a small saucepan over low heat and allow it to heat until it's slightly warm.

Melt butter in a skillet over medium heat. Add flour, stirring consistently with a whisk.

Slowly pour warmed milk into the butter and flour mixture, continuing to stir for about 3 minutes until the mixture thickens. Add salt and pepper to taste.

Remove from heat and add all three kinds of cheese, stirring until they melt and blend. Allow the mixture to come to a slight boil and then turn the heat onto low.

Stir in the cooked lobster and pasta.

Pour the mixture into a baking pan and spread it evenly with a spatula. Sprinkle with bread crumbs or crackers.

Place in the oven and allow to bake for about 30 minutes, or until it's heated through and bread crumbs are lightly browned.

Allow to cool for 5 to 10 minutes before serving. Enjoy!
Add this delicious lobster macaroni and cheese recipe to your meal list and enjoy it a couple of times each month with the family. It's sure to become a new favorite!
Want to make dinner even easier? Order lobster from Maine Lobster House and get fresh lobster delivered to your home, no extra trip to the store necessary.