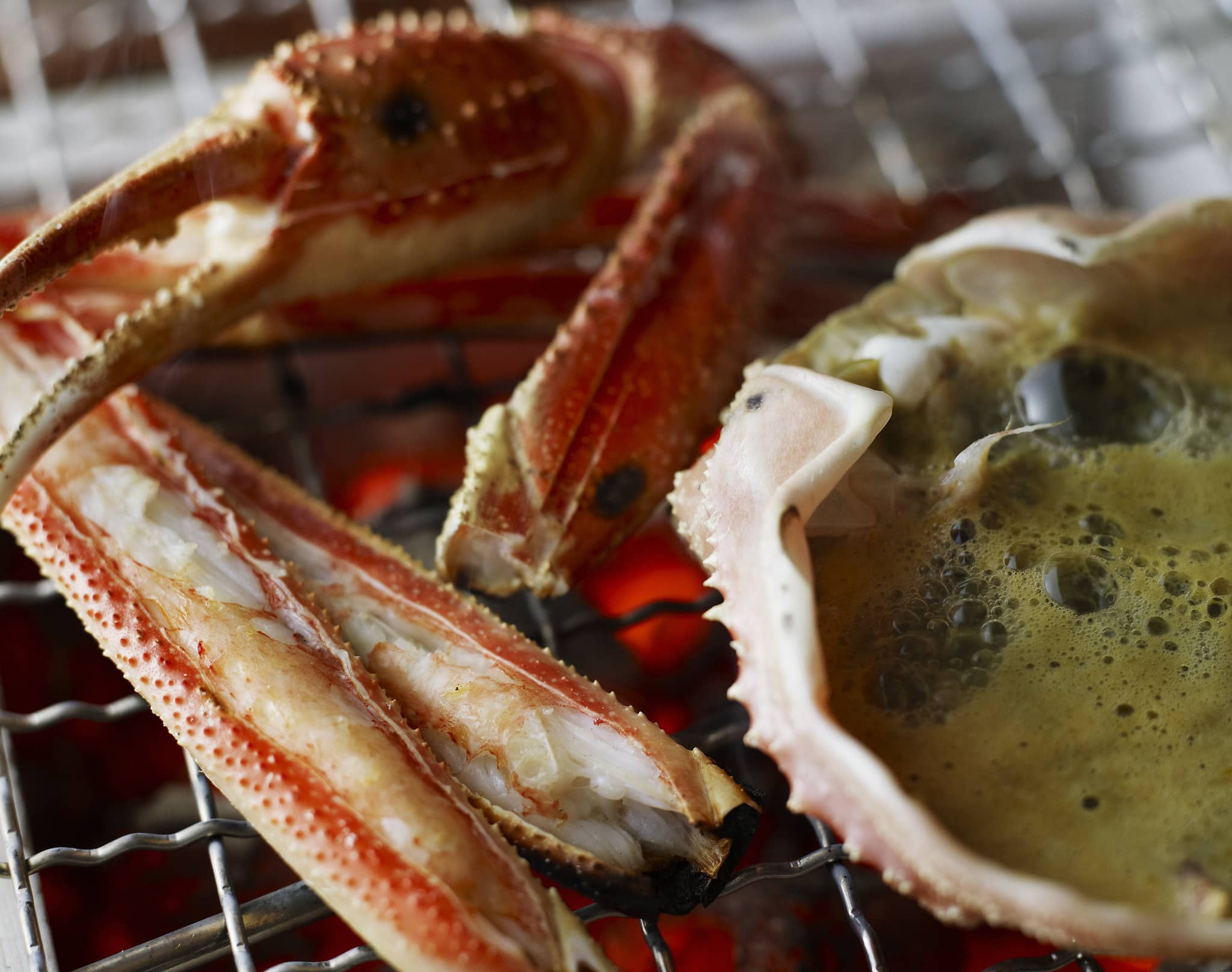 Photo by nishimuraya.kinosakionsen is marked with CC BY 2.0
Get ready to indulge in the ultimate summer seafood feast with our in-depth guide to Grilled  Crab Legs! Perfect for those warm weather cookouts, this unique preparation provides  incredible flavor for a meal that you and your guests are bound to savor.  
With the following tools and ingredients in tow, you'll have this seafood dinner on your dining  table in no time.  
What You'll Need  
Fresh ingredients are crucial to a delicious meal, and that is why we recommend our Alaskan  King Crab Legs. Some of the largest crab legs that you can find, they also boast incredible 
flavor that is truly hard to match. Our crab legs are flash frozen to lock in freshness and  delivered directly to your door. In addition to crab legs, you'll also need the following:  

Ingredients:  
Butter (salted or unsalted) 

Seasonings of Choice

Fresh Lemon 
Tools:  
Kitchen Scissors 

Small Pot  

Spoon or Pastry Brush 

Platter (for serving) 

Seafood Claw Crackers (for serving) 



With fresh ingredients in hand and cooking utensils in tow, you're ready to begin preparing  grilled crab legs!  
To begin, we recommend thawing crab legs in the refrigerator for 8-12 hours (usually  overnight). Doing so allows the crab to thoroughly thaw out, while keeping freshness and flavor  in tact. Once your crab legs are thawed, you'll want to cook them immediately.  
To begin cooking, remove defrosted crab legs from the fridge.  

Next, you'll need to prep your crab legs for grilling by splitting the legs to expose the meat. 

Using kitchen shears (scissors), carefully cut the shell of the crab leg lengthwise, allowing  the meat to become visible through the slit.  

Repeat the process on each crab leg. Doing so creates a cavity where the delicious flavors  of the grill and seasonings can seep through to the meat.  

Once all of your crab legs are prepped, preheat your grill to a medium temperature (around  350 degrees Fahrenheit).  

While the grill is heating up, prepare a flavored butter sauce.  

In a small pot on the stove, combine a few tablespoons of butter and seasonings of your  choice. Let the butter melt over a medium flame while stirring in the seasonings.

Once melted, remove the pot from the stove immediately to avoid burning the butter.

Spoon the butter sauce over your crab legs (split side up) so it seeps into the meat. Evenly  distribute the sauce using a spoon or pastry brush.  

Next, place your crab legs on the grill, split side up.  

Close the grill and let cook for 10 minutes until the crab legs are heated through.

Check for doneness by confirming that the meat is opaque white and steaming hot.

Pile grilled crab legs high on a platter and serve with fresh lemon wedges and extra butter  sauce. Don't forget the claw crackers. 
Simple and flavorful, grilled crab legs can easily become a staple in any summer cookout! With  only a few ingredients, and not too much time needed to prepare, grilled crab legs prove to be  an easy meal that any crowd is sure to enjoy.  
Order your crab legs for your next cookout from Maine Lobster House today!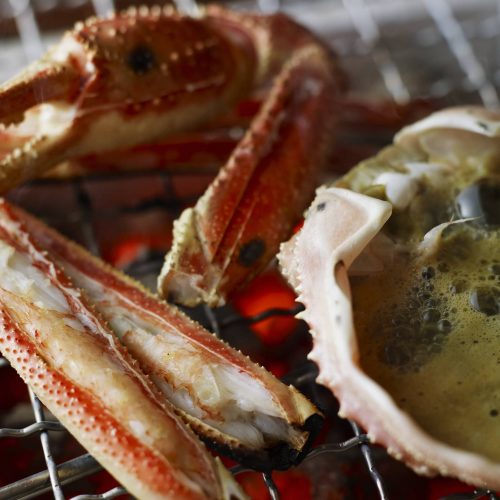 Grilled Crab Legs
Equipment
kitchen scissors

small pot

spoon or pastry brush

platter (for serving)

seafood claw crackers (for serving)
Ingredients  
crab legs

butter (salted or unsalted)

seasonings of choice

fresh lemon
Instructions 
To begin cooking, remove defrosted crab legs from the fridge

Next, you'll need to prep your crab legs for grilling by splitting the legs to expose the meat

Using kitchen shears (scissors), carefully cut the shell of the crab leg lengthwise, allowing  the meat to become visible through the slit

Repeat the process on each crab leg. Doing so creates a cavity where the delicious flavors of the grill and seasonings can seep through to the meat

Once all of your crab legs are prepped, preheat your grill to a medium temperature (around 350 degrees Fahrenheit)

While the grill is heating up, prepare a flavored butter sauce

In a small pot on the stove, combine a few tablespoons of butter and seasonings of your choice. Let the butter melt over a medium flame while stirring in the seasonings

Once melted, remove the pot from the stove immediately to avoid burning the butter

Spoon the butter sauce over your crab legs (split side up) so it seeps into the meat. Evenly distribute the sauce using a spoon or pastry brush

Next, place your crab legs on the grill, split side up

Close the grill and let cook for 10 minutes until the crab legs are heated through

Check for doneness by confirming that the meat is opaque white and steaming hot

Pile grilled crab legs high on a platter and serve with fresh lemon wedges and extra butter sauce. Don't forget the claw crackers