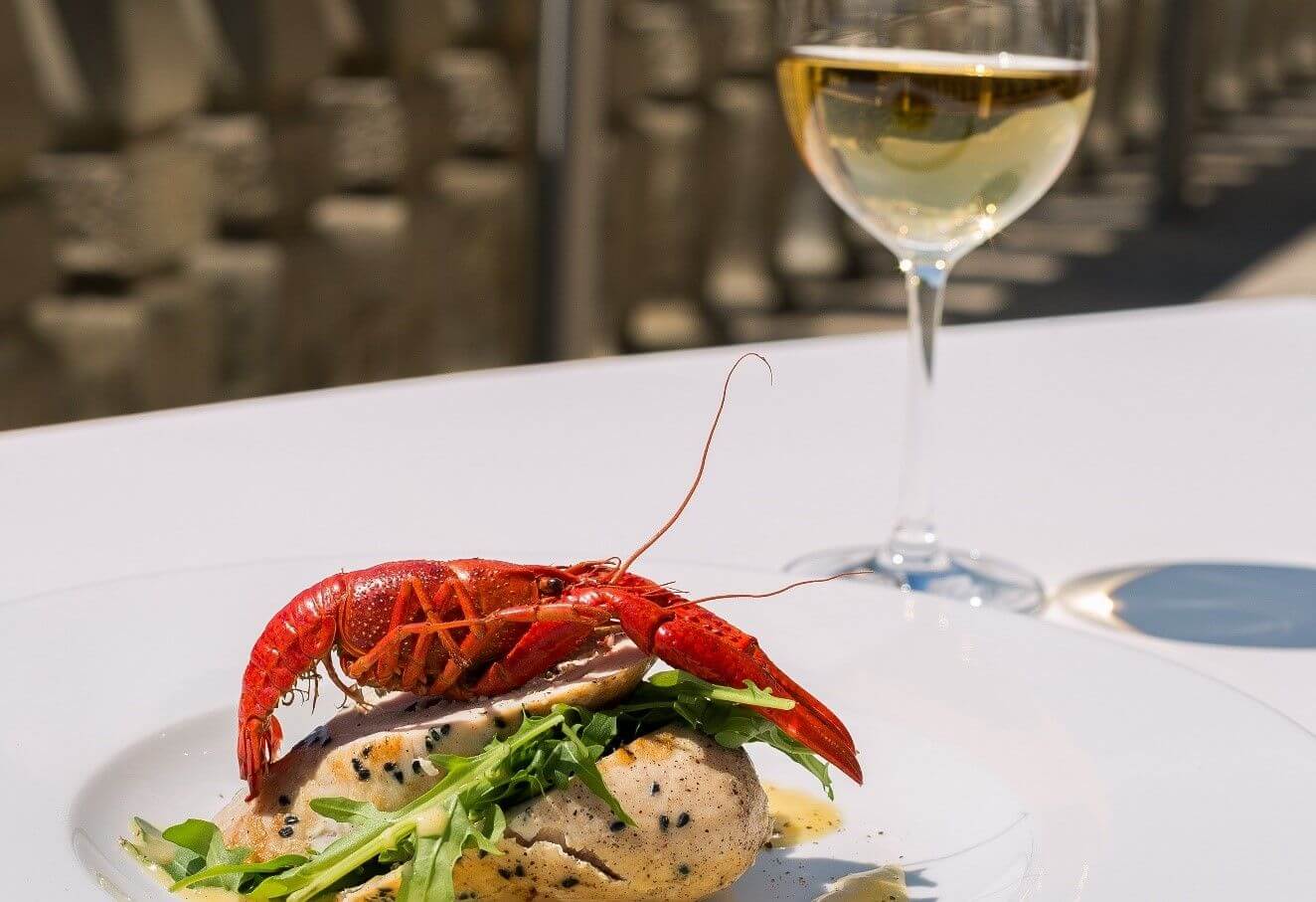 Chefs often seem to add wine to their favorite meals, but is it just for show to make a dish seem fancier than it is without wine?
Definitely not. Experienced chefs know what they're doing and using wine to cook with in place of sauces, stocks, and juices can be an excellent way to add a more sophisticated flavor profile to a meal.
If sipping your favorite wine during your meal is usually enough for you, that's wonderful. But, we're suggesting that you take it one step further and experiment with adding it to various lobster dishes to take fresh Maine lobster to another level.
Why Wine is One of the Best Ingredients You Can Use
Adding wine to a dish is one of the best ways to enhance its flavor. When used in moderation, the wine will add flavor and depth to your food without overpowering it. And, no need to worry about the side effects of alcohol when you're cooking for the family; alcohol mostly evaporates in as little as 30 seconds of cooking it.
The key to cooking with wine is just to add a little. Most recipes will call for a "splash," and that's exactly what you need. A small splash of wine can be enough to bring out its flavors in the dish without covering up all the other flavors you want to taste. Wine works well with almost any kind of meat, and lobster is one that syncs perfectly with bold, acidic wines.
How to Cook Lobster with Wine
You have a few options when it comes to adding wine to lobster dishes. Do you want it to infuse with lobster meat, add just a bit of extra flavor, or become the base for the whole meal? Here are three common ways to cook wine with lobster that will soon become staples in your household.
Steam Lobster with Wine
We bet you didn't know that you could steam your lobster with wine, did you? We've taught you how to steam lobster using water. But when you swap water for wine, you'll get the same lovely texture that steaming provides with the added benefit of infused wine flavor!
White wines tend to be the best for pairing with lobster (although you can always test out some of your favorite reds). They tend to be light-bodied and fruity, which can help cut down some of the richness of lobster. Steam as you would with water, adding your favorite spices and herbs to enhance the flavor.
Make a Wine Sauce
Another excellent option for wine with lobster is to use the wine as a base for a buttery sauce to toss over the cooked meat. We all know that lobster and butter are inseparable, but trust us, when you add wine to the mix, it ends up as anything but a third wheel.
And it couldn't be easier. Combine a splash or two of wine with butter in a pan. Toss in some garlic or other seasonings, and you have yourself a wine-infused butter sauce for lobster dipping or a drizzle.
Create a Lobster and Wine Pasta
If you want to incorporate lobster into a pasta dish, like macaroni and cheese or ravioli, you can substitute wine for other liquids (or some other liquids) to boost the dish's refinement.
For lobster mac 'n' cheese, for example, you can combine a small amount of white wine with cream to make the cheesy base. For lobster ravioli, use wine as a base for the creamy sauce by combining about three parts heavy cream with one-part wine, stirring consistently as it comes to a boil, and then reducing heat to thicken it.
It's Time to Think Outside the Bottle!
Yes, wine is an excellent drink choice for your lobster dinner, but not all family members can enjoy a glass of wine with their meal. If you want to introduce the flavors of wine without adding alcohol, then cooking wine as part of your lobster dish is the way to go.
Do you have the wine but no lobster? Maine Lobster House has you covered! Head to our website and order fresh Maine lobster, sourced from only the most trusted places on the coast, today, and we'll get them shipped to your home.