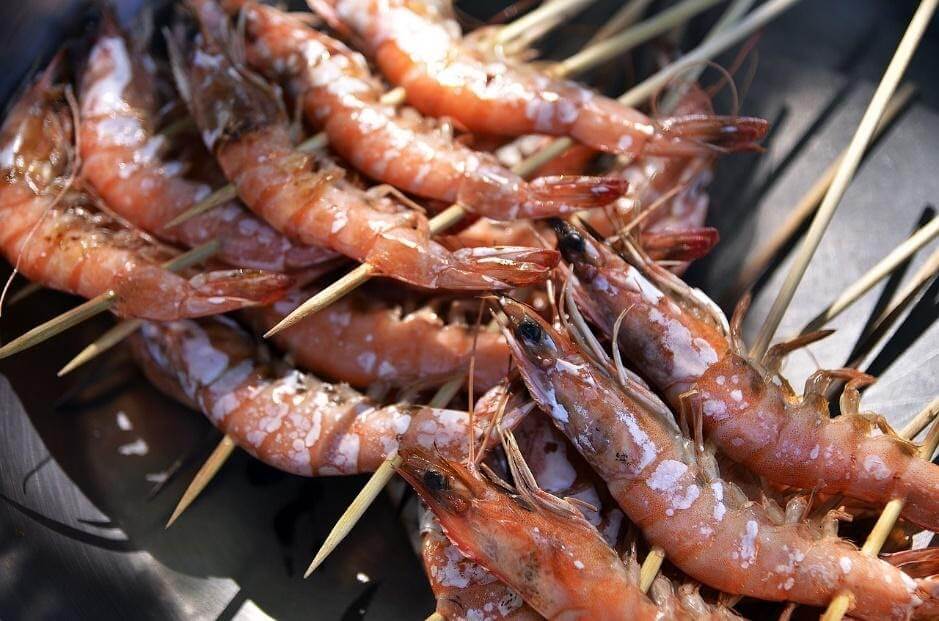 Most seafood is a little more delicate than other foods, requiring different cooking methods and handling techniques after cooking. It's always a good idea to prepare your kitchen for cooking and serving seafood if it's something you plan to do often. Read on to learn more about the must-have tools you need for cooking fresh lobster, shrimp, scallops, and your other favorite seafood!
What Seafood Tools Do I Need in My Kitchen?
These handy tools are the absolute essentials to have stocked in your kitchen before you cook seafood:
Lobster pot.

The right lobster pot is large enough for you to boil lobsters quickly with minimal effort and without overcrowding them. Some pots are even made to withstand super high heat from campfires so you can even boil freshly-caught lobster in the great outdoors. Need help finding the right lobster pot? We have a helpful guide for you right here. 

Steamer pot and basket.

A steamer pot is similar to a lobster pot (in fact, some lobster pots come with a steamer basket included) but some are a little different and come in various sizes. You can find ones that are almost like mobile grills with a large cooking surface and wheels to cater to large groups of people. Steamers utilize the steam from the water to cook oysters, clams, and other seafood without boiling them directly in water. 

Tongs.

You never want to poke delicate seafood, like scallops, with forks to turn them over while they cook, nor do you want to try to use a spoon to remove lobsters and crabs from boiling water! Instead, find a pair of long, stainless steel tongs to do the job.

Seafood cracker and toolset.

A set of seafood tools usually includes crackers to open shells, picks to remove small pieces of meat from legs and claws, and seafood forks for serving. A full set is usually more affordable than buying the pieces separately and often contains 4-8 servings of tools for the family and guests. 

Seafood scissors.

A pair of scissors designed to cut seafood shells is incredibly handy to have in a seafood chef's kitchen. They're usually pointed at the ends and curved to cut effortlessly through a shell. Some are even designed to quickly de-vein a lobster, too.

Lobster mallet.

All it takes is a quick tap from a weighted mallet made for lobster and crabs to quickly split open their shells for you to remove the meat using your other tools.

Skewers.

If you're considering a seafood-focused barbecue, then you'll definitely want some skewers for kebabs! They can also double as convenient serving tools for shrimp.
These tools will certainly make your job much easier in the kitchen when you're cooking seafood. To streamline things even more, you can order your seafood online from us at Maine Lobster House! We have fresh Maine lobster, lobster tails, halibut, mahi mahi, and even some delicious desserts to round out your meal.