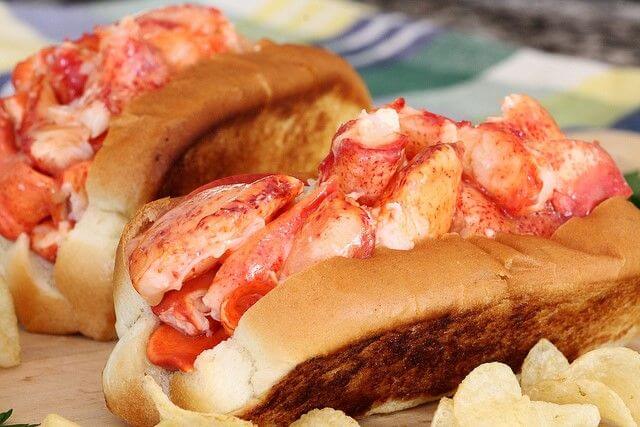 Photo by Dana Moos licensed under CC BY 2.0
If you've been to the incredible state of Maine, surely, you've tried one of the state's most prized foods: the lobster roll. This is no ordinary sandwich; it's a creamy, savory, meal with melt-in-your-mouth lobster from the coast of Maine made with a rich mayonnaise and served on a grilled bun. There's simply nothing else out there quite like a Maine lobster roll.
You don't necessarily have to visit Maine to experience the delicious flavors of a lobster roll, though. All you need is some fresh Maine lobster, the right ingredients, and this recipe to make your own authentic lobster rolls at home.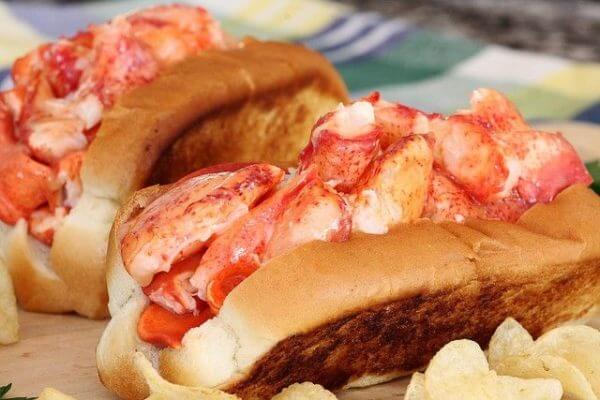 | | |
| --- | --- |
| | |
Fill a large pot with two inches of water and add a steamer basket to the bottom. Add 1 tablespoon of sea salt to the water and bring to boiling.

Using tongs, add lobster to the pot. Cover and steam for about 10 minutes, stirring occasionally, or until the shells become red.

Remove lobster meat from the shells.

Chop the lobster meat into chunks and allow to cool for about 10 minutes.

In a medium bowl, stir together the mayonnaise, salt and pepper, celery, dill, lemon juice, and chives. Add the lobster meat and stir until coated. Place mixture in the refrigerator.

Preheat the oven to 375 degrees F. Brush the tops and insides of each bun with butter.

Place buns on baking sheet and bake for about 5 minutes, or until toasted slightly.

Divide lobster salad between each bun and serve.
Lobster rolls are incredibly easy to make and, when made with fresh Maine lobster, their flavors are unbeatable. You can also serve lobster rolls with a large lettuce leaf inside the bun topped with lobster salad or with a fresh squeeze of lemon drizzled on top. For more lobster recipes, cooking tips, and helpful articles, be sure to check out our database of content from Maine Lobster House at Seafood University.