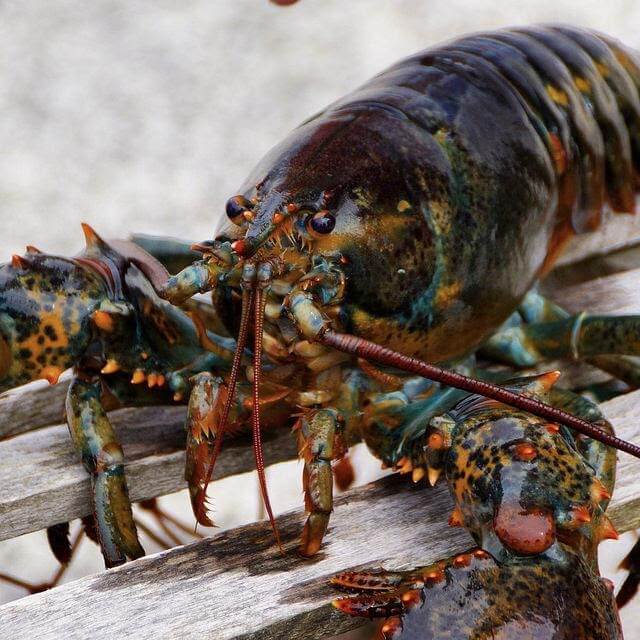 Photo by Stiller Beobachter licensed under CC BY 2.0
Online ordering is quickly becoming as popular as brick-and-mortar shopping. Unfortunately, it's not always as trustworthy. Physically visiting a store to buy clothing or food gives you the ability to see what you're purchasing before you hand over your money; online ordering doesn't provide you that luxury.
Buying food online can be especially daunting for people who aren't quite sure what to look for to make sure they're getting only the best their money can buy. When it comes to buying live lobster – one of the most delectable and coveted foods – online, you want to ensure you're buying the best in quality, flavor, and size.
Here at Maine Lobster House, we pride ourselves on offering the very best authentic Maine lobsters to our customers. You can learn more about the Maine Lobster House Difference here.
We're sharing our expertise in the lobster industry to help you make sure you buy quality live lobster from Maine, every single time:  
1. Check the Lobster's Source
Some lobsters you buy online might look and taste delicious, but it's possible that the farming methods used to catch them harm the natural lobster environment. When that happens, the lobster breeding grounds, breeding schedule, and habitat could be compromised, leading to an unpredictable future for the animals.
Companies like Maine Lobster House that are concerned about the welfare and future of lobsters use sustainable farming methods to catch the lobsters that make it to your table. 
Maine Lobster House lobsters come only from harvesters who use the proper farming methods for catching lobster and maintaining their natural habitat. These harvesters are experienced in farming and understand the rules and regulations of size, breeding, tail notching, and more. 
2. Look for Trust Elements
Does the site you're considering purchasing from have trust elements that make you trust it with your hard-earned money? 
Before buying lobster online, do a little research:
Look at reviews to see what other customers have said about the company.

Search the website for security elements, like an SSL certificate and other security credentials.

Research the company's policies for returns and refunds.

Read through the company's privacy policy to better understand how it uses your private information.
(P.S.: You can find all of the above on the Maine Lobster House website!) 
3. Find Out About Shipping and Handling
Shipping live lobster is a delicate process that legitimate companies take very seriously. There are a lot of risks involved (mostly to your health) if live lobsters aren't packaged and shipped with care.
Take some time to learn about a company's shipping and handling process. Yes, shipping live lobster tends to cost more than shipping other foods and goods, but it's crucial to getting your lobsters to your home safely. 
4. Check for Promotions
The companies that value you as a customer won't hesitate to offer promotions on lobster or shipping to save you money. You might be able to get exclusive deals by signing up for an email list, for example, or a loyalty program that rewards you for your purchases. 
If you want to save money on live lobster online orders, be sure to check out our Lobster Rewards program. Sign up for free and earn points on your purchases and other online activities with Maine Lobster House!
5. Evaluate Customer Service
A company is nothing without incredible customer service that caters to its customers. You should always walk away feeling confident about your purchase and supported by a customer service team that cares about you.
You can usually find valuable information about an online company's customer service by reading real reviews from customers, but it might also help to learn more about the process from the company's website. It should be easy to find contact information on the site, like a phone number, email address, or live chat button near the top of the page.  
Maine Lobster House meets all of the above requirements because we're dedicated to not only providing customers with the very best authentic Maine lobster, but also to our customers' trust. Every live lobster shipment that comes your way has been sustainably sourced and packaged and shipped with care. Come see the Maine Lobster House difference for yourself by visiting us online.