Customer Service
Maine Lobster House is committed to giving you World Class Service. For your convenience we have listed links below with common questions. You can also send an email to our customer service department 24 hours a day if you prefer: [email protected]
We can also be reached by writing us at:
Chicago Steak Company
205 N Michigan Avenue, Suite 810
Chicago, IL 60601
If you prefer to speak to one of our customer service representatives call toll free 1-855-574-1181
Mon-Fri 9am-5pm CT
Sat - Closed & Sun 10am-5pm CT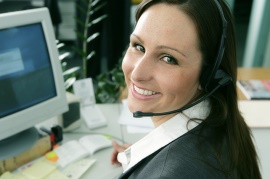 Frequently Asked Questions
If I cook a product can I store the leftovers in the refrigerator?
Yes, but keep in mind that our vacuum-sealed pouches are not re-sealable. Any leftovers should be placed in a covered container in the refrigerator.
There is no Dry Ice/My food arrived partially thawed, are they still good?
Yes. It is common for the dry ice to dissipate during the shipping process. As long as the product still feels cool then its quality will remain intact. Place them in the freezer or refrigerator until you are ready to cook them.
If you ordered lobster tails, or fish, you should not refreeze it. As long as it is cool to the touch upon arrival you can put it in the refrigerator for up to 7 days before eating it.
If you ordered Crabcakes, you can refreeze them as long as they arrived cool to the touch.
If any product arrives warm, call Customer Service immediately (toll free 1-855-574-1181).
How should I thaw my products/Gourmet Products?
Maine Lobster House products should always be thawed on a dish in the refrigerator in the vacuum-sealed package. This is the safest way to thaw food, and allows it to retain their natural juices and extraordinary flavor. Do not thaw products at room temperature or under hot water. While smaller items, usually thaw within 24 hours in the refrigerator, larger roasts, hams and turkeys may take 48-60 hours to fully thaw in the refrigerator. A general guideline is 5-6 hours per pound. Thawed products and chops may be refrozen as long as they have remained refrigerated and have not been thawed longer than one day.
Important: Sometimes the vacuum - package can leak while the product is thawing. This is a result of small pinholes that can occur during freezing or shipping. As long as the product remained frozen and was refrigerated while thawing, this should not be a concern. We recommend using a baking dish or pan to catch fluids.
Should I remove the packaging before cooking?
Yes, all packaging is for product preservation and shipping purposes. Before cooking any product, please make sure to remove all packaging.
What does aging mean?
Aging meat is a process that breaks down a food and makes it more tender and flavorful. Meat is placed in a special, temperature & humidity controlled refrigerators that are carefully monitored. The meat ages in this environment while its natural enzymes break down the food. We offer both wet and dry age options. To learn more about the aging process check out the Maine Lobster House Difference.
What if my products are a brown color?
When we vacuum seal our products, the oxygen is taken out of the package. This typically results in a deep, brown color in the products. Once the food is thawed and exposed to oxygen again, some of the red color should return. Keep in mind that an aged food will often have a darker color than a fresh food as a result of the aging process. To learn more about the aging process check out the Maine Lobster House Difference.
How do I thaw my Maine Lobster House items?
In order to preserve flavor and tenderness, thaw your Maine Lobster House meats in the refrigerator. It will take anywhere from 12 to 18 hours for products. Plastic wrap should not be removed until you are ready to cook the products. By thawing your products out this way, you will preserve the flavor and tenderness of the products.
How long will my products last in the freezer?
For the best flavor and tenderness, we recommend that you cook the products within 6 months.
What items should not be refrozen once thawed?
With the exception of Crabcakes, any seafood or chicken should not be refrozen if they are thawed. Once thawed, they can be refrigerated for up to 7 days.
Can I cancel my order?
Yes. We need to be informed of any cancellations at least 1 day prior to the orders shipment date. To cancel your order, please call customer service 1-855-574-1181.
Can I select a specific delivery date?
Yes. You will be able to select a delivery date on a special calendar upon checkout. Select the desired delivery date and we will hold the order until then. While we make our best efforts to have your package arrive on that day, we are unable to guarantee day specific delivery. We will ship your order to arrive within the week of your selected delivery date.
I just placed an order online. How will I know that it has been delivered?
All shipping notifications and tracking numbers will be sent to the email address you provide during the order process. Alternatively, if you have a My Chicago food profile you can login and select "View your order history" under My Account to view all order information.
Is a personalized message included with my gift?
Absolutely! You can include a unique gift message when you place your order. All gift messages are displayed on the Packing Slip that the recipient receives in their gift.
Is there any way that I can use a check or money order to place my order?
Unfortunately, we are unable to accept check or money orders at this time.
What confirmation should I expect to receive after my order has been placed?
You will receive 2 notices via email after placing your order. The first notification is a summary of your order and it indicates that your order has been received. The second notification is a shipping notification and will inform you of any tracking numbers or shipping information associated with the order. You can also view order information under the "My Account" section on our website.
If you do not receive either of these, please contact Customer Service at 1-855-574-1181 to ensure that your order has been received.
What forms of payment do you accept?
Online orders may be purchased with Visa, Mastercard, Discover, American Express, Paypal, Bill-Me-Later, or a Maine Lobster House Gift Certificate.
How do I redeem a gift certificate?
When you checkout, select the "Redeem Gift Certificate" tab for a payment option. Enter the gift certificate information and select continue. If there is any remaining balance you will need to select another payment option to complete the transaction.
What happens if I provide an incorrect shipping address?
If you notice any errors on your order please call Customer Service as soon as possible 1-855-574-1181. If the order has not been shipped yet, we will happily correct the shipping address. Unfortunately, once the order is in transit, we are unable to reroute packages.
What is a promo code?
Promo codes are codes we use to offer special pricing or products to you. They are issued on the back of catalogs as well as in emails for those who subscribe to our newsletter. To redeem your promo code simply enter the code in the promo code field when placing an order. Only one promotion code may be redeemed per order.
Do I need to be home to receive my order?
No, UPS will leave the package at the door, still chilled in our insulated container. We guarantee all products to stay fresh up to 8 hours after their delivery time. Please make sure recipient will be available to receive their package.
Do you ship overseas?
Unfortunately, we are unable to ship outside of the 50 United States.
How much is standard shipping?
For more information visit our Shipping Information Page
How much time do I have to make changes to my order after it was placed?
To ensure accuracy and a sufficiency order process, you have 5 hours after the order was placed to make any needed changes
How will my products be packaged?
All Maine Lobster House products are vacuum sealed, wrapped in food grade paper, and placed in our attractive gift box. They are then placed in a reusable insulated container and loaded up with plenty of dry ice to ensure that the products arrive in excellent condition.