1 and 1/2 lb
Live Maine Lobster
Starting at
$79.95
Reg.
$99.95
save

20

%
Indulge in the finest quality lobster in the world, directly from the Maine coastline, with an order of Live Maine lobsters delivered directly to your door.
Live Lobster
Transport your friends and family to the scenic coastlines of Maine with fresh, 1 & 1/8 lb. of Live Maine Lobsters delivered directly to your door. Guaranteed to impress your guests at your next dinner party or barbecue, these lobsters are some of the finest in the world. Freshly caught off the coast of Maine, they offer unparalleled sweet, succulent flavor and freshness.
1 &1/8 lb. Live Maine Lobsters offer unparalleled freshness and flavor
Available in packages of 1 up to 20 lobsters
All Live Lobsters are shipped with gel packs to keep the lobsters cool, seaweed to keep moisture and to keep the lobsters healthy, and with separators to keep the lobsters from piling on top of each other. Boxes are placed in a reusable, insulated cooler for shipping.
All Live Lobster orders ship via overnight delivery. Order placed on Thursday - Sunday will ship out on Monday.
Fresh Maine Lobster
At Maine Lobster House, we only offer the freshest seafood options. Our cold water lobsters have sweet white meat, known for being the best tasting lobster in the world. Maine lobster is caught from cold waters, and served very fresh. The perfect entree to enjoy with any meal. If you're looking for the very best seafood on the market, then you've come to the right place.
**Product must be shipped Next Day Air**
*Shrimp shipped with Live Lobsters may arrive partially thawed as it is shipped inside the cooler with the lobster and termperatures must not go below freezing to protect the lobster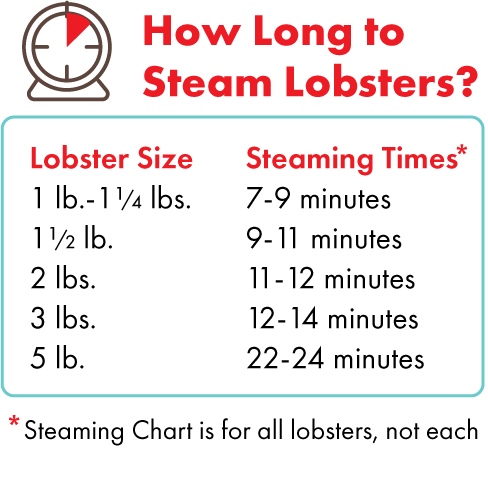 The Perfect Pairing 
Lobster is one of those flavors you don't want to mask with a bunch of sauce and seasonings. Usually, all it needs to brighten its natural flavors is some butter or a light wine sauce, as anything else might overwhelm its decadent, yet delicate, flavors.The best pairing for lobster and wine would be Pinot Grigio or Sauvignon Blanc, both of which blend well to non-complex seafood dishes with subtle flavors. They don't overpower the natural taste of lobster, but instead help to brighten it up with their fruity tastes.
Packaged with Care
When you place an order with Maine Lobster House, we do everything we can to ensure that your package arrives in excellent condition. All live lobsters are delivered fresh, guaranteed to arrive alive. They are packaged with gel packs in insulated coolers to keep the lobsters cool, and seaweed to keep the moisture in. Each lobster is separated to ensure they don't pile on top of each other, Our other seafood items are vacuum wrapped and flash frozen to lock in the flavor. For more information on shipping, and other Frequently Asked Questions see our FAQ page.
Watch the Video to see how your order is packed, how it will arrive, and how to thaw it properly.
For more information please see the Shipping Details page.